Wapda Jobs 2023 for Doctors and Nurses is open for new applications. WAPDA stands for the Water and Power Development Authority, which is a government organization in Pakistan responsible for the development, maintenance, and management of water and power resources in the country.
The last date to apply is 18 September 2023.
Details of Wapda Jobs 2023 for Doctors and Nurses
General Duty Medical Officer GDMOs BPS-17
Dental Surgeon BPS-17
Staff Nurse BPS-16
Qualifications
MBBS, BDS, and Nusring Courses
How to Apply
For details and online applications visit the OTS testing service website https://ots.org.pk/. OTS will start online applications from 4 September 2023.
Wapda Jobs 2023 Advertisement for Doctors and Nurses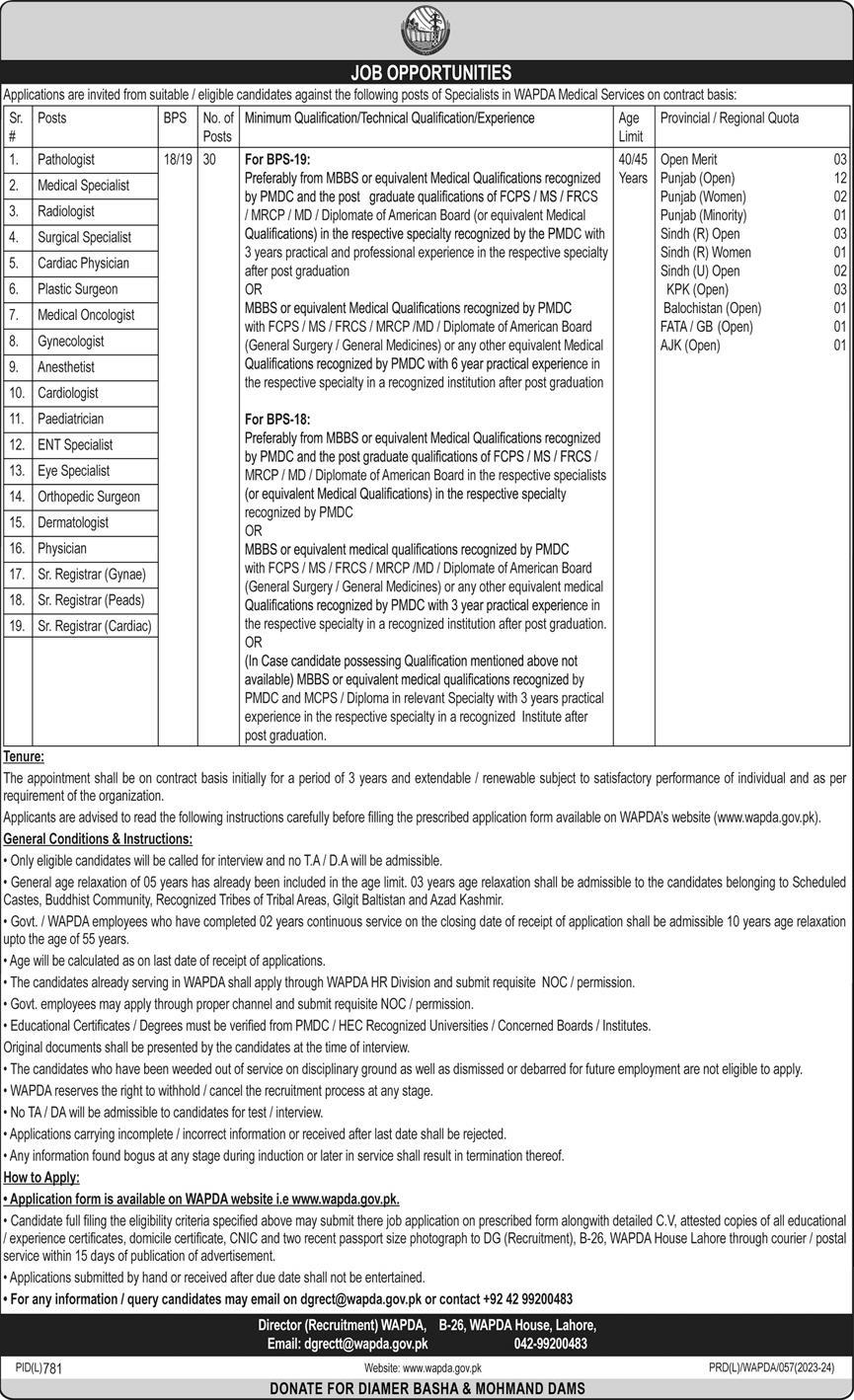 Follow Us
For daily job alerts Join our Facebook Group.
TikTok Users you can Follow Us on TikTok.
Follow Us on Instagram Thread https://www.threads.net/@parhopakistan
Direct Contact Us on Facebook on Parho Pakistan Official ID.
On Twitter Join us on Twitter https://twitter.com/parhojobs.
For Instagram Lovers we are live and you can follow us on Instagram.
For all the latest vacancies list Visit the Main Page of Parho Pakistan – Latest Jobs in Pakistan.
For Whatsapp Alerts 0309-1110096. Join Our Whatsapp Group