National Savings has been announced the lucky draws for Prize Bond of Rs 100 on 15th November 2021. This Lucky Draw is the 36th Draws.
1st Prize Bond Result is for 406160 for Rs of 700,000.
2nd Prize Bond Result is for 050000, 422885, 619067 for Rs of 200,000.
3rd Prize Bond is for Rs 100 for the following 1199 Bond Numbers.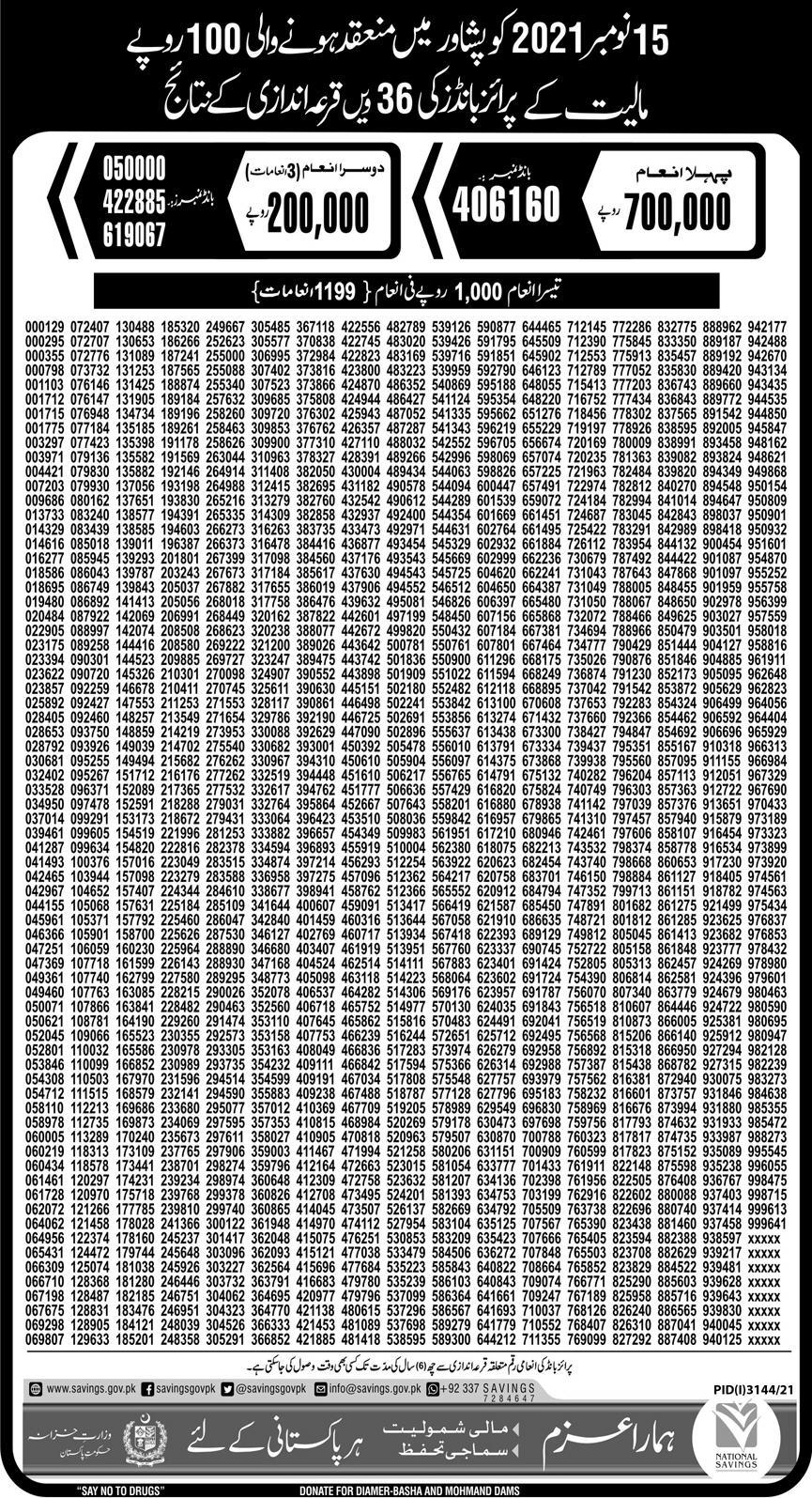 For daily job alerts Join our Facebook Group.
Tiktok Users you can Follow Us on TikTok.
Direct Contact Us on Facebook on Parho Pakistan Official ID.
On Twitter Join us on Twitter https://twitter.com/parhojobs.
For Instagram Lovers we are live and you can follow us on Instagram.
For all the latest vacancies list Visit the Main Page of Parho Pakistan – Latest Jobs in Pakistan.
For any Query related to Parho Pakistan Whatsapp on 0307-2277888.