Pakistan Navy Short Service Commission Jobs – SSC 2018 B September
Pakistan Navy Short Service Commission Jobs – SSC 2018 B
---
The Latest Entry for Short Service Commission in Pakistan Navy.
All Fields Degree holders can Apply in Special Branch, Education branch, IT Branch & Law Branch.
For More Details Please read the following advertisement.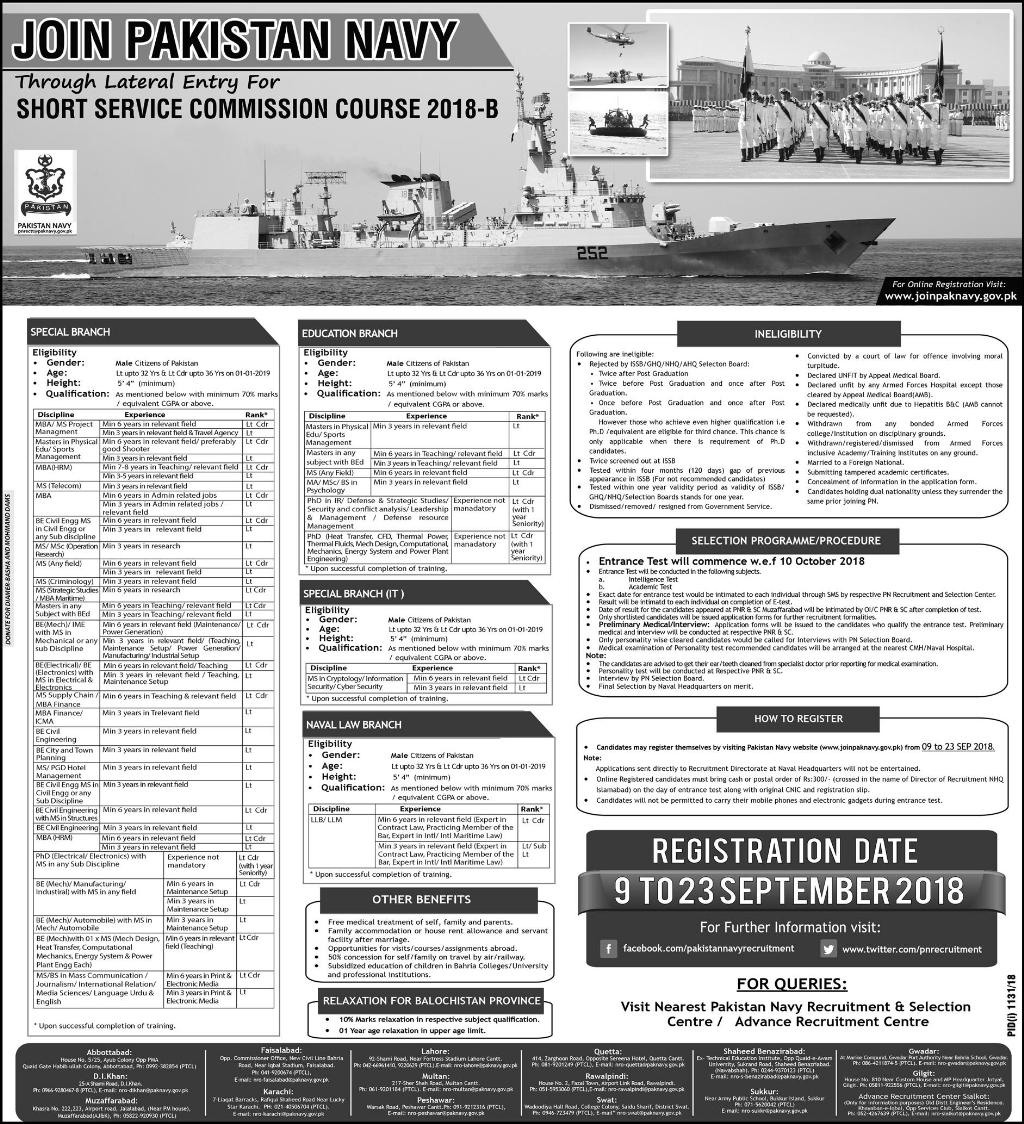 The Online Registration will be continue till 23 September 2018.
---
Note:- These Jobs are announced in Express Newspaper on 09 September 2018.
---
Current Latest Jobs:-