Energy Department Govt of Punjab Jobs 2018 – PMU Latest Vacancies
These Jobs are announced in Express Newspaper.
The Last Date to Apply is 30 November 2018.
The Application Method is Online.
---
The Official Advertisement is given:-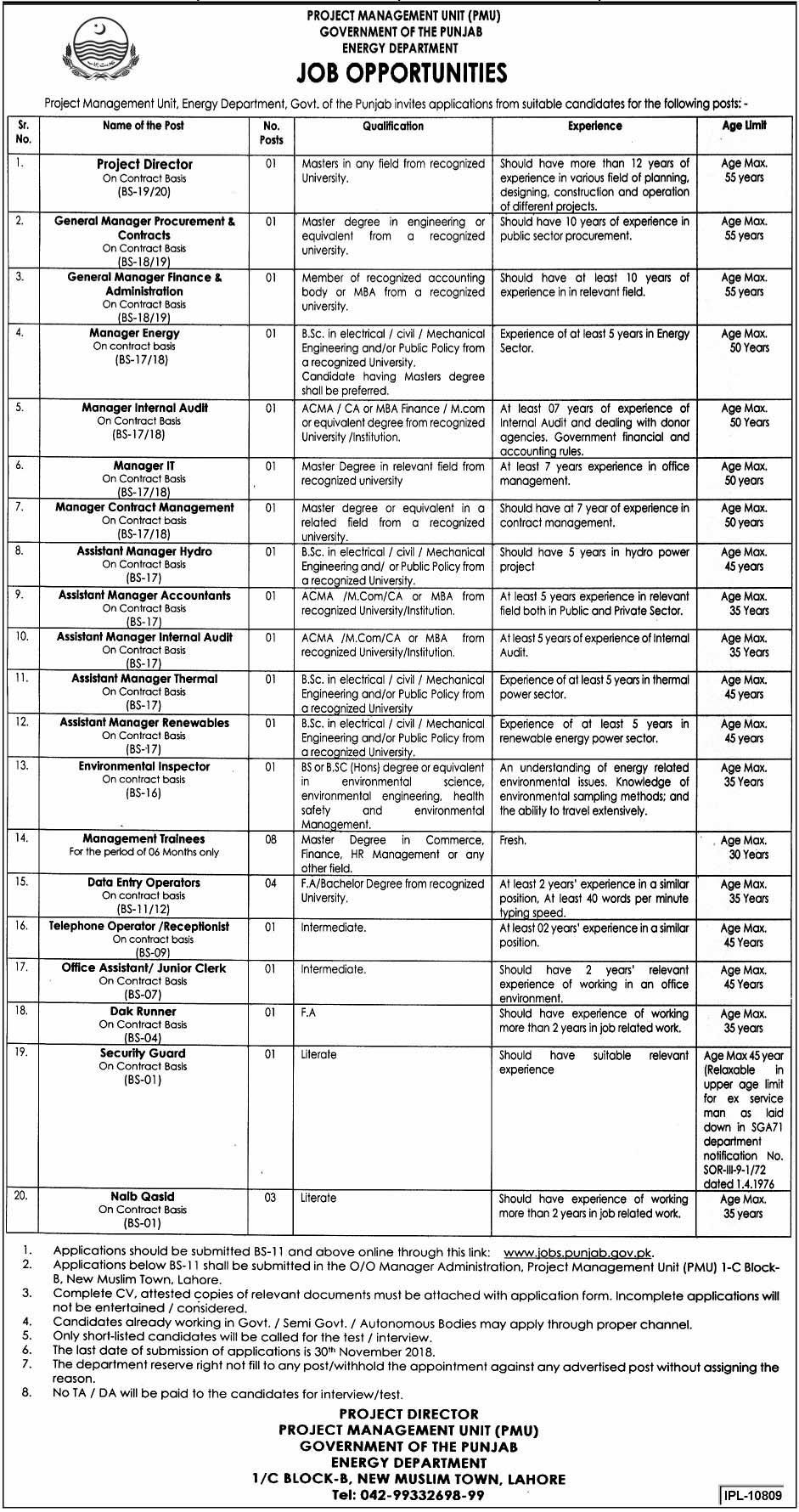 ---
the Advertisement and almost there are 15 to 20 days to Apply online for that advertisement.
Parho Pakistan is making sure to inform you about these advertisements on time and guide you to apply for better future in federal government of Pakistan.
We Inform our Followers through Facebook Page, Facebook Group, SMS, Email Alerts & Linkedin.
To Subscribe Email Alerts Please Submit your email address on top right corner of our website.
To Stay updated with Latest Jobs via Facebook Join our Facebook Group.
Parho Pakistan Provides Latest Jobs from Different Government & Private Organizations. Parho Pakistan never publish a fake advertisement without any reference. You can trust on the advertisement on our website with the given reference of source like Newspaper, Official Websites of FPSC, PPSC etc.
More Current Hot Jobs are given below.
Public Sector Company Jobs 2018 – Govt of Pakistan 59 Vacancies
PPSC VP & Subject Specialist Bps 17 Jobs 2018 – PPSC Ad 33/2018
Federal Govt Jobs November 2018 – FPSC Latest Ad 193 Vacancies